Looking to improve your climbing, practice mindfulness or simply stretch? Try our Yoga classes. We offer Vinyasa Yoga from a variety of skilled instructors. All classes are beginner friendly.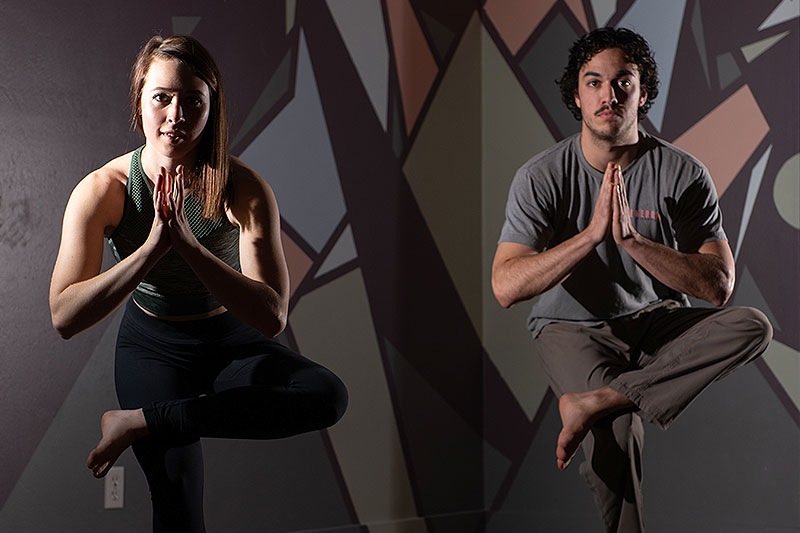 Yoga is included with any membership, punch card and day pass. We also offer punch cards specifically for Yoga. No class sign-up required. Simply lay down your mat to claim your spot. See schedule for class times and instructors.
MONDAY
Vinyasa Yoga with Azaria from 8-9pm
TUESDAY
Vinyasa Yoga & Sound Bath with Ashley from 7-8pm
WEDNESDAY
Vinyasa Yoga with Kelle Jo from 8-9pm
THURSDAY
Vinyasa Yoga with Ashley from 7-8pm
Included with gym membership, day passes and punch cards!